"We Can Train Your Workforce"
The availability of a skilled and talented workforce is critical to any business success.  Utilizing the resources of our outstanding educational  system, we are preparing a workforce that is properly targeted and prepared for the the ever changing needs of industry.
Universities and Post-Secondary Education
Post-secondary education opportunities are easy to access in and from Hamblen County. The Tennessee College of Applied Technology and Walters State Community College are both located in Morristown. Carson Newman University is located less than 15 miles in Jefferson City.  Many institutions within driving distance are currently offering undergraduate and graduate programs in various locations within Hamblen County – Tusculum University, Milligan University, Lincoln Memorial University, East Tennessee State University and King University.  The University of Tennessee is also located within a 1 hour drive of Morristown.
 Hamblen County Department of Education
The Hamblen County Department of Education is committed to the belief that schools are operated for students, and that children have an enormous potential and curiosity.  Great things can be achieved when parents, staff, students and the community are committed to working in partnership towards the provision of the best possible education for all students.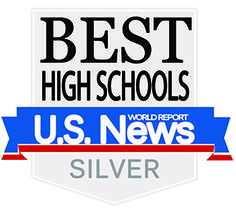 Private Schools
In addition to the public school system, several private institutions are prepared to provide families in the Lakeway area with an education alternative for children from Pre-K up to high school graduation.